One-Shots
There's nothing quite like telling a story in four hours or less, and that's just what we do in our one-shots! If you're not ready to commit to a full campaign, you can still get a dose of TTRPG goodness by checking out our short one-episode adventures below!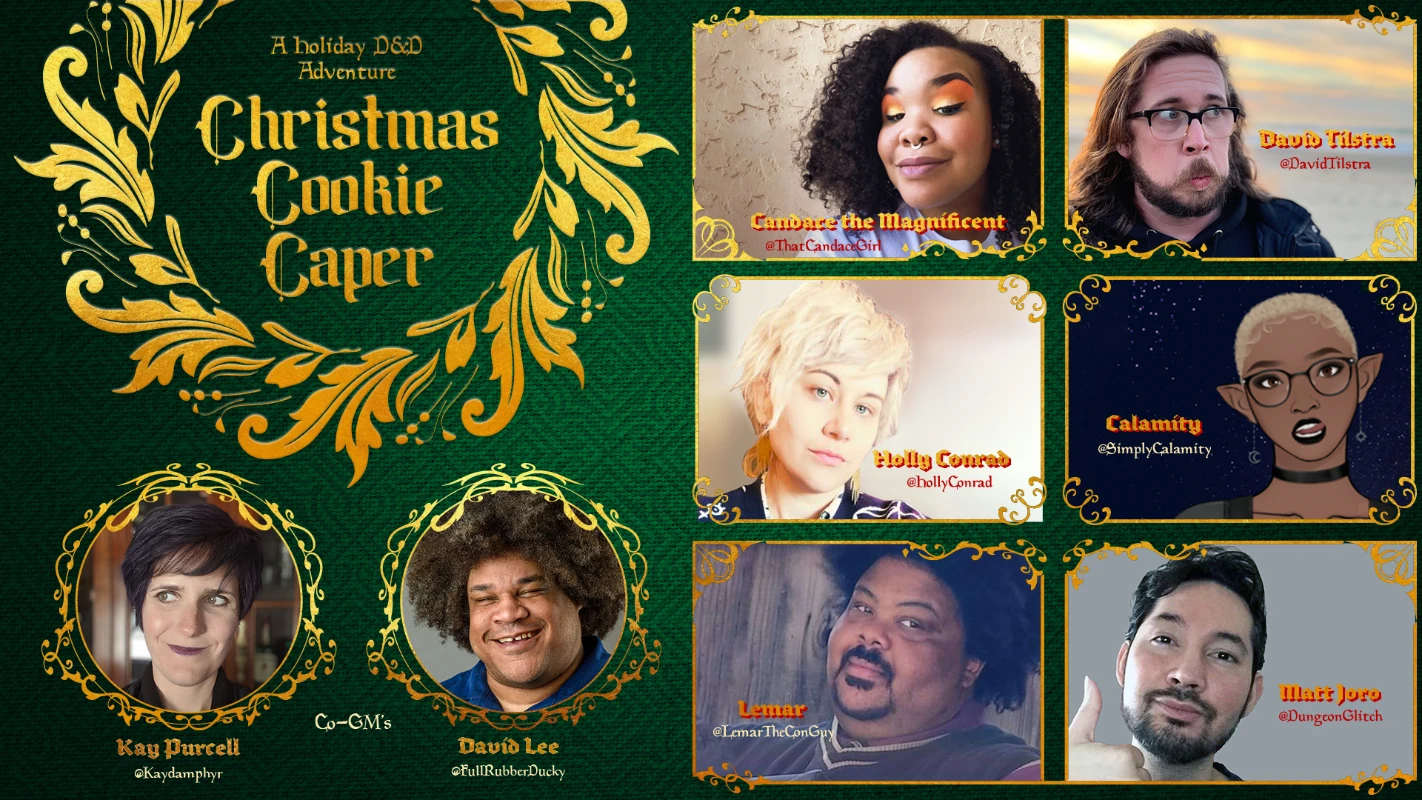 Six adventurers come to the aid of Mrs. Clause in this hilarious holiday one-shot. Thanks to the incredible talents of Holly Conrad, Candace the Magnificent, Matt Joro, Calamity, Lemar, and David Tilstra, this festive, punny adventure raised $2,300 for the Children's Miracle Network Hospitals via Extra Life while poking fun at current events. Co-written and co-DM'ed by Kay Purcell and David Lee, with graphic design by Jason Wooldridge.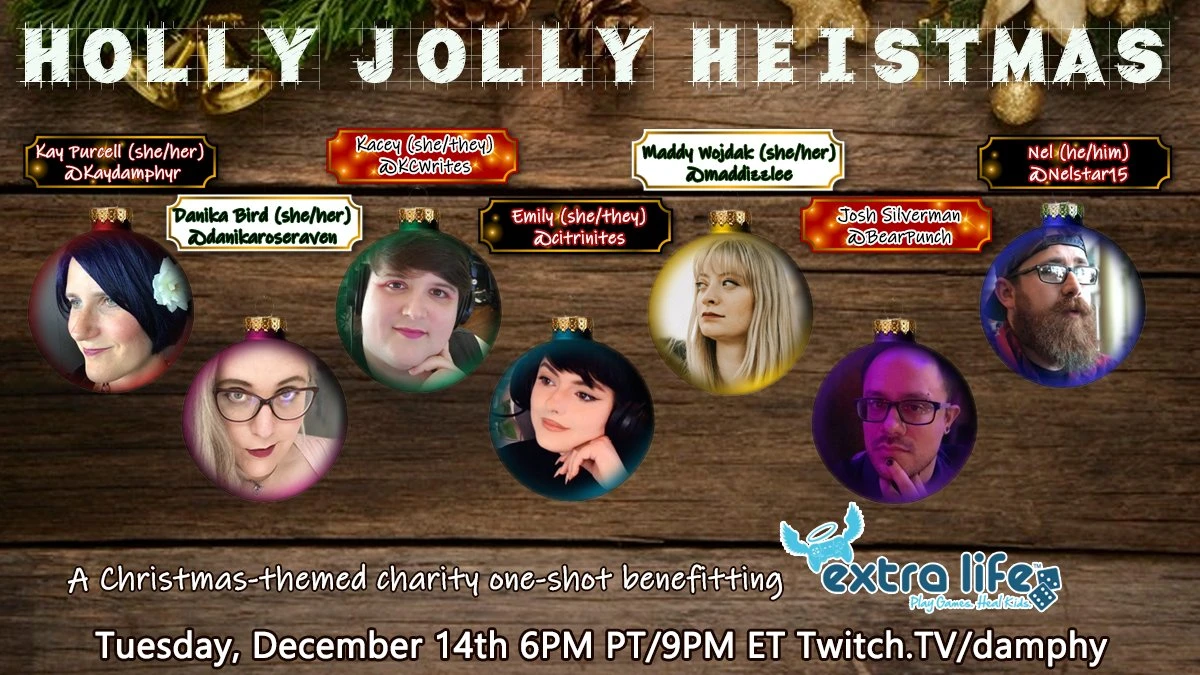 'Twas the night before Christmas And tucked away in a damp warehouse A group huddles in the dark Impatient as a mouse" Holly Jolly Heistmas is a chaotic holiday-themed D&D heist one-shot benefitting Extra Life! Featuring the talents of Maddy Wodjack, Emily, Danika Bird, Josh Silverman, and Nel, the game raised $1,000 for charity.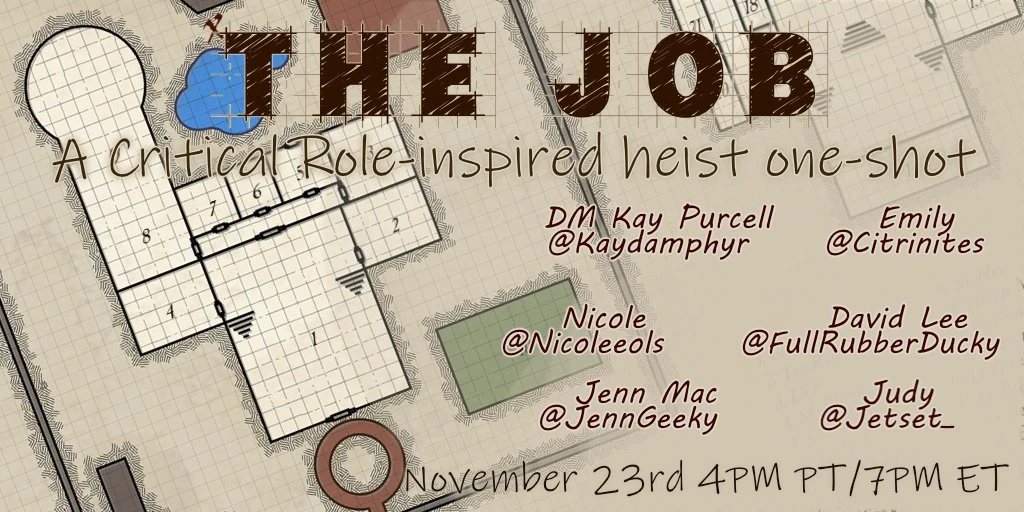 Four rogues and a sorcerer break into the house of the most powerful magic user in the city--what could go wrong? Join us for a rakish good time in this RP-heavy, personality-filled, Critical Role-inspired one-shot starring Emily, Jenn Mac, Judy, Nicole, and David Lee, adapted and GM'ed by Kay Purcell.